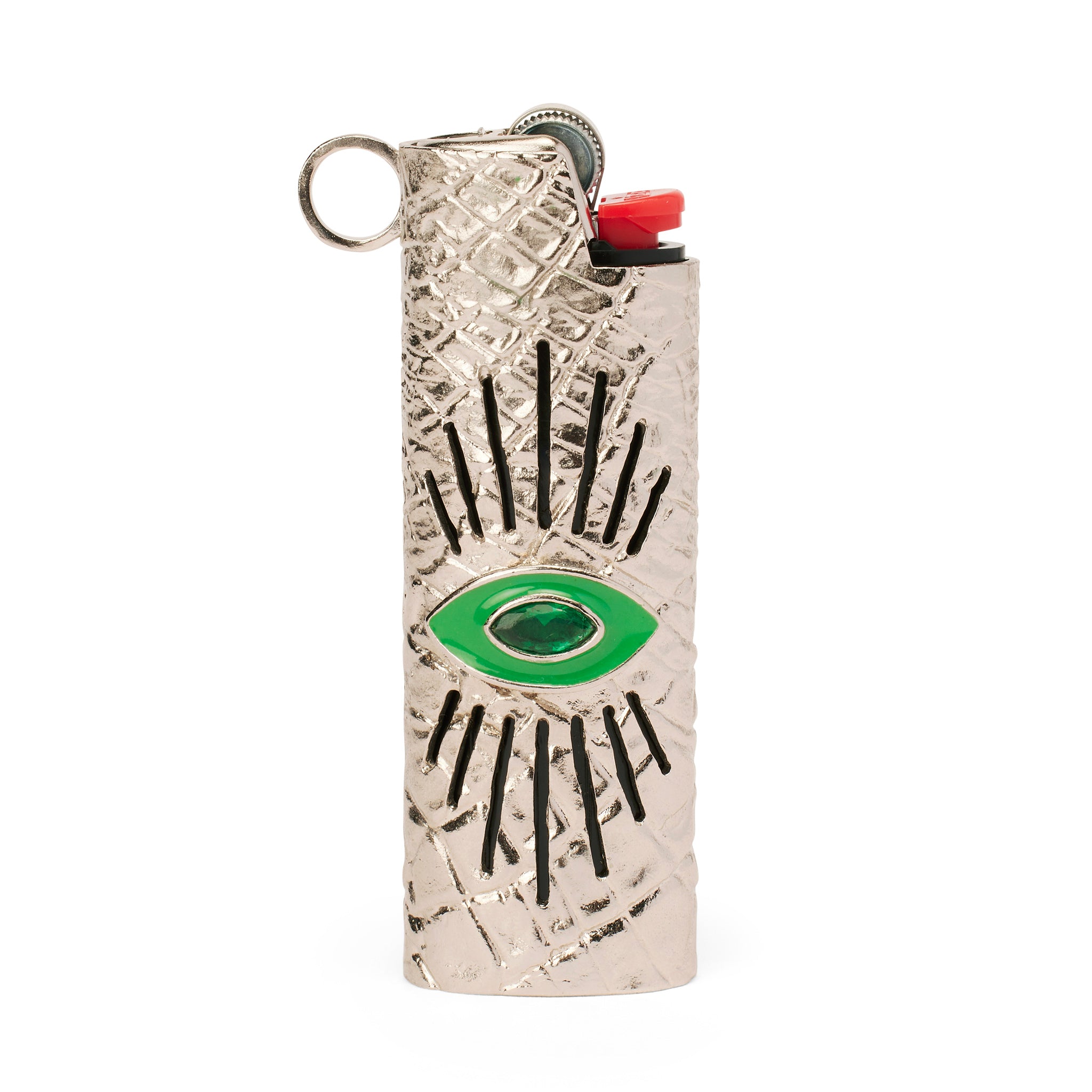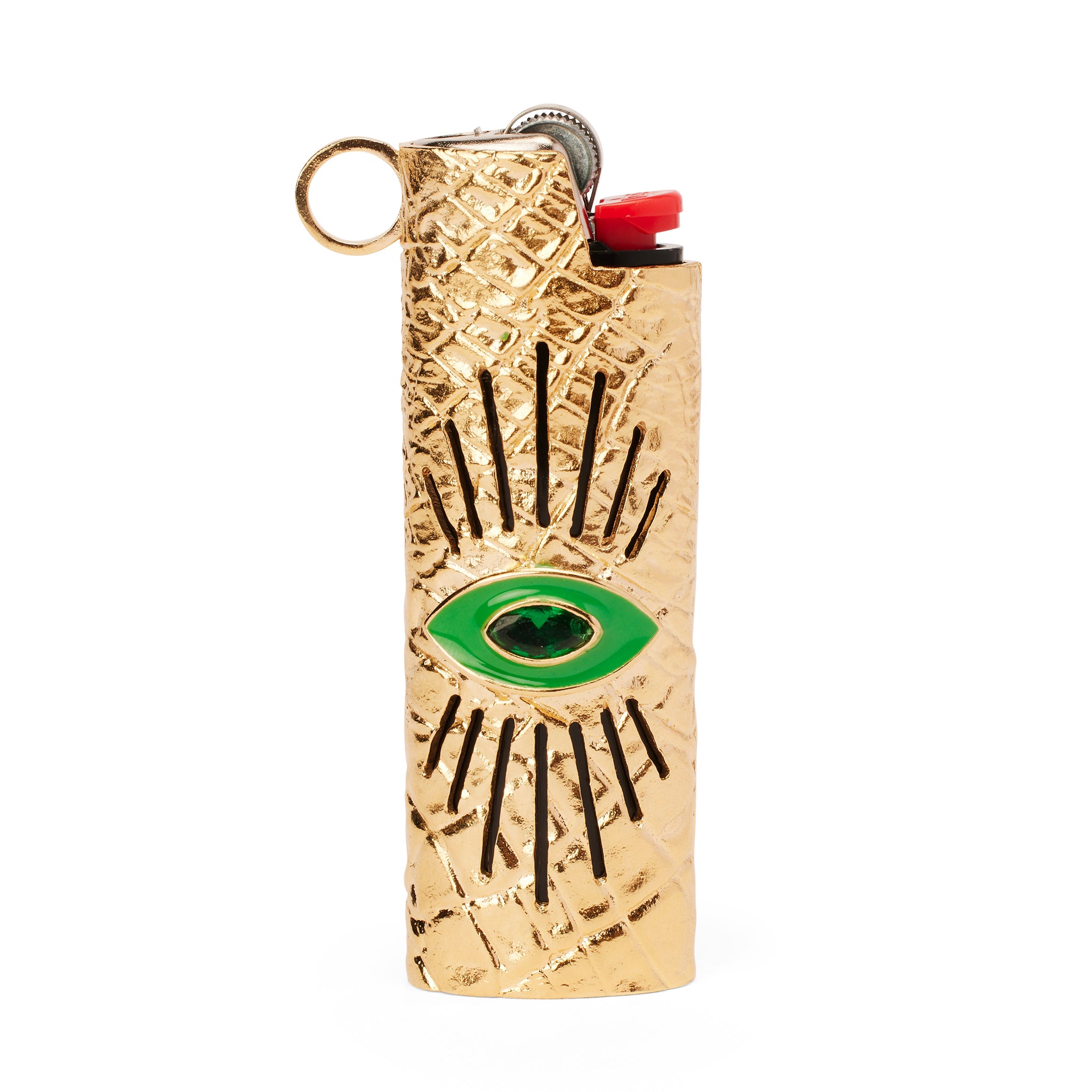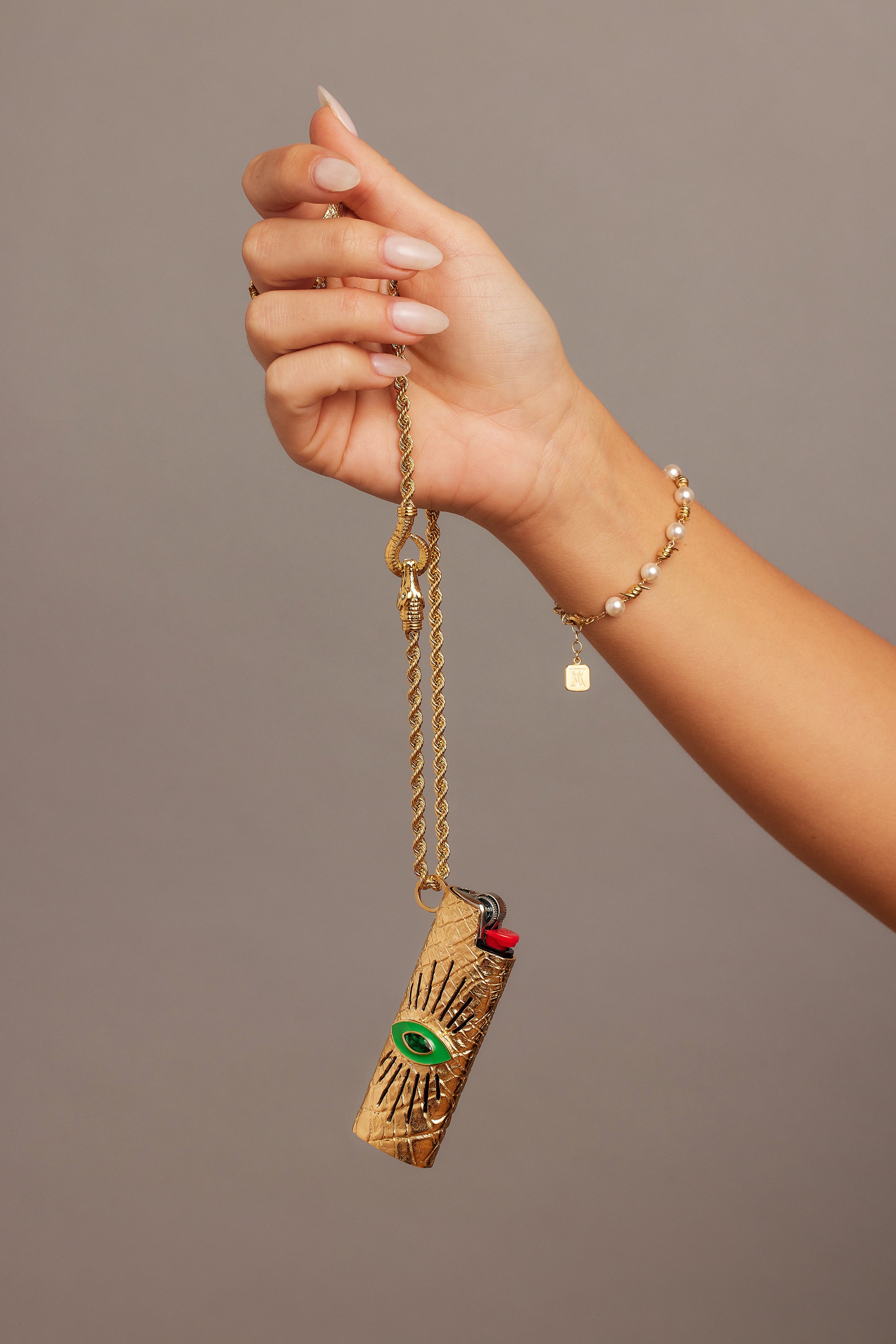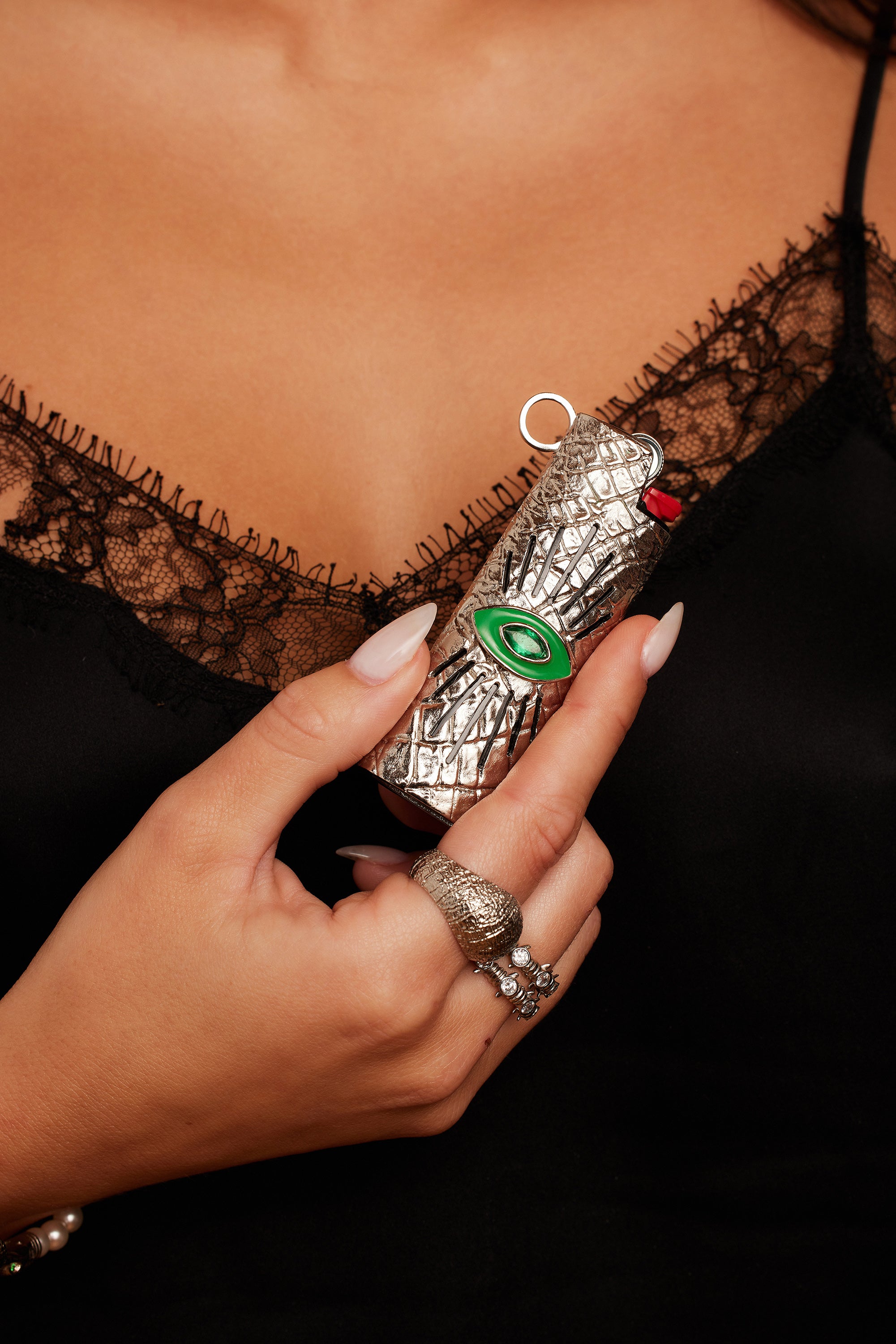 Play with fire. With croc texture and enamel inlay, The Emerald Eye Lighter Case will set you ablaze.
Product Details
∙ Croc textured lighter case
∙ Lighter case length is 36.25mm
∙ Lighter case width is 15.60mm
∙ Green enamel inlay
∙ Made from brass, CZ stone and enamel inlay
∙ Plated in 14k gold or rhodium
∙ Plating is triple dipped for maximum shine and durability
∙ Weight is 40.38 grams
Care Instructions
How to wear
Remove your jewelry before coming into contact with any moisture or liquid.
The best practice is to put your jewelry on last before going out.
How to store
When not being worn, store your jewelry in a safe dry place to protect it against any elements exposure.
How to clean
Use a soft cloth to wipe away dirt and preserve its shine.
Shipping
Our in-stock ready-to-wear items ship within 2-3 business days. On rare occasions, due to high demand, the hand-processing of orders may take up to 7-10 business days. Read more
All US orders over $150 will receive free shipping.